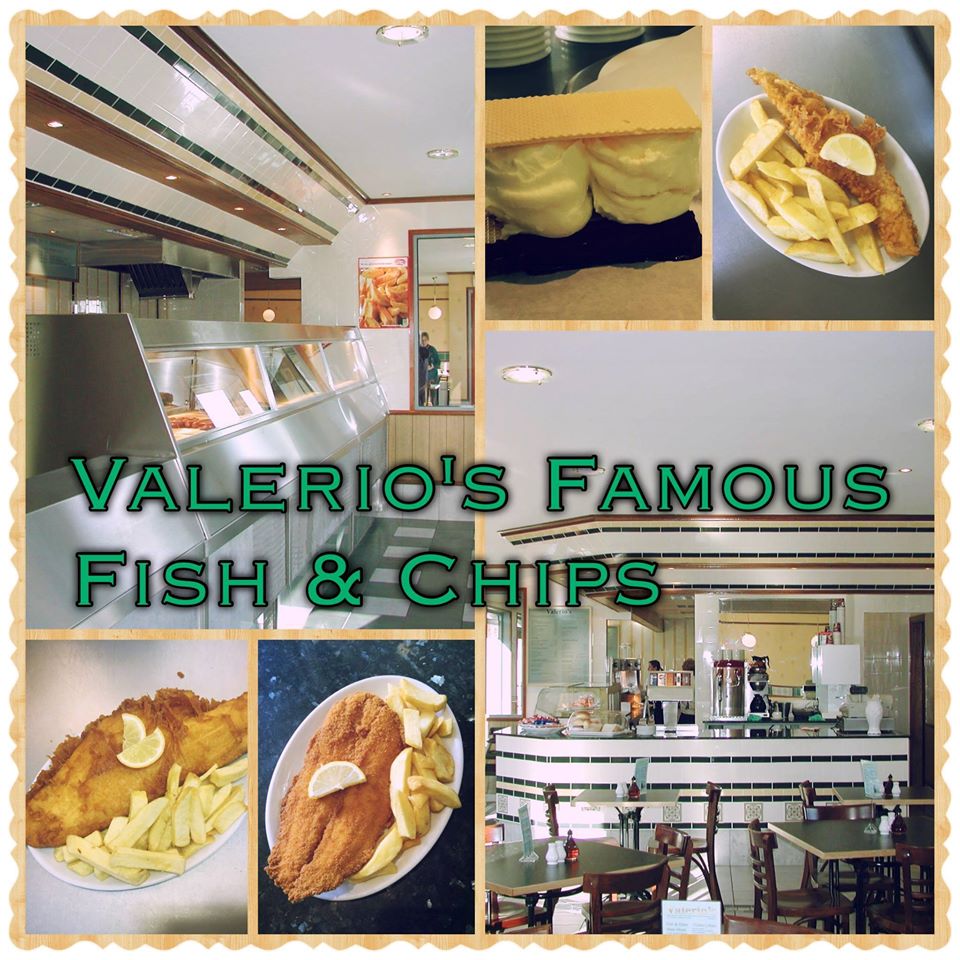 Come And Visit Us
Valerios Famous Fish And Chips
Bannatyne St, Lanark ML11 7LB
OUR STORY
Established in 1932 by Eugenio Valerio, Valerio's soon became known throughout Lanarkshire, for its excellent standards of service and quality of food. Eugenio's daughter Iolanda and her husband Gelindo (Bianco) took over the running of the business in the 1950's, and today Valerio's is managed by Stacey who has worked in Valerios for over 22 years.
We have a fantastic, dedicated, and long serving team of staff. In fact a large number of our staff have worked here for many years, and know our regular and loyal customers well (an important factor in our success I believe). Members of the National Federation of Fish Friers and holders of the coveted Seafish Quality Award, we are constantly striving to serve the finest Traditional Fish & Chips, in comfortable, enjoyable, and friendly surroundings.
We are open 7 days a week.
ABOUT OUR COMPANY
Whether you're joining us for a meal in our welcoming restaurant or popping by to pick up the nation's favourite takeaway, we aim to give you the best possible service and the tastiest fish and chips.
We've been using the same traditional home-made batter with the freshest fish. Thanks to the latest technology our energy-efficient frying ranges mean we can fry effectively, without compromising on taste.
Our trained and dedicated team of friers look at everything from the texture of the fish batter to the width of the chips as this helps your food absorb less fat and is served light and crispy, whether you enjoy them with curry sauce or mushy peas!
All our restaurants and takeaways meet the highest five-star food hygiene rating and have been accredited by the National Federation of Fish Friers with The Quality Award.
Disabled access and car parking is available at all our restaurants and coach trips are also welcome.